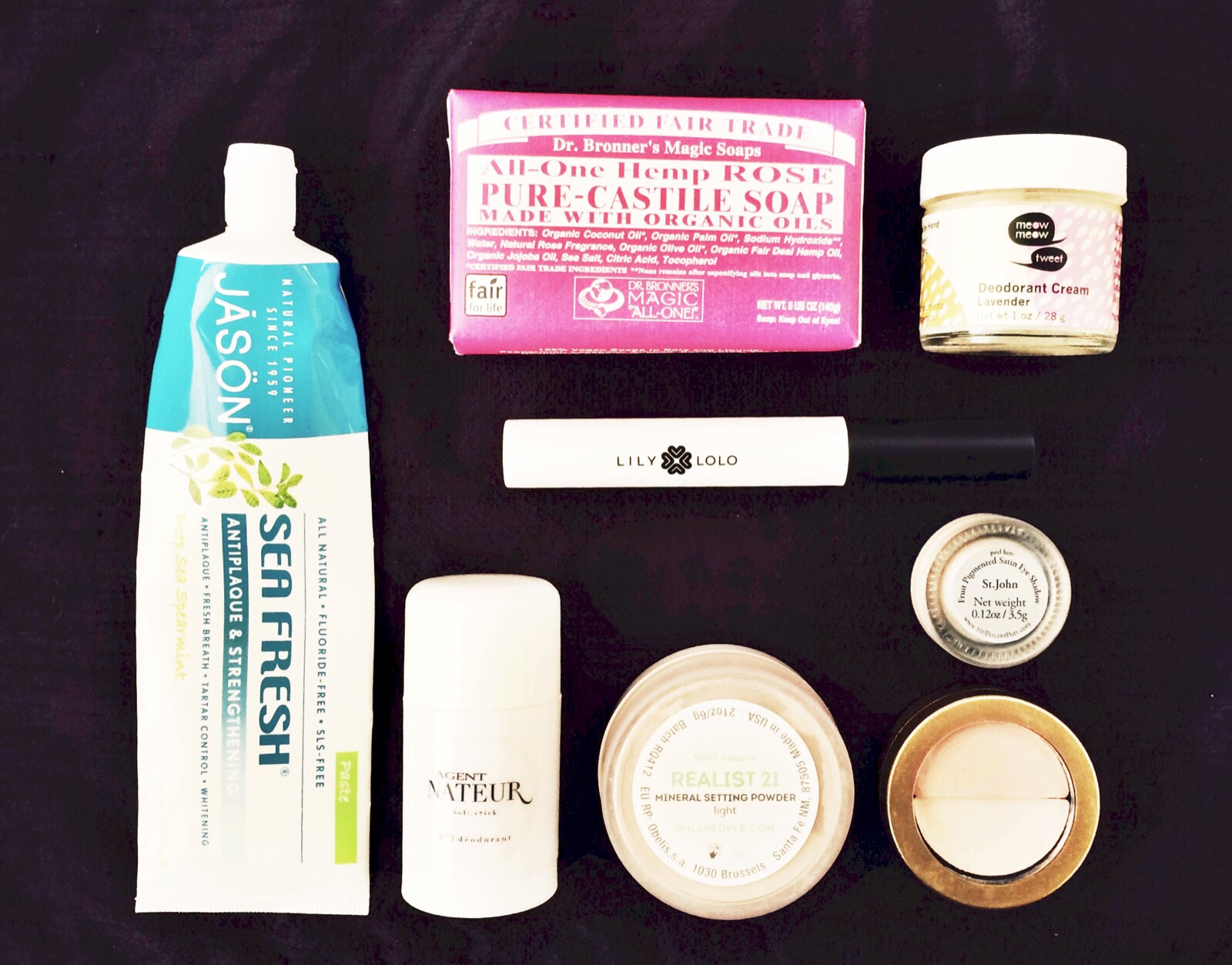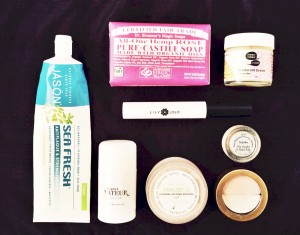 Happy Spring! I love how the tree lined streets around town are growing greener by the day as leaves grow on once barren limbs. New birds are stopping by the garden for a snack, drink or bath.
It's time to report on the products I used up and my natural beauty favorites from March 2015.

Empties
Jason Sea Fresh Toothpaste – Deep Sea Spearmint 
This toothpaste is quite good – lathers pretty well and leaves the mouth minty fresh. The only complaint I have is that top is a little hard to close. You have to keep the top cleaned really well and use quite bit of force to get it closed – not a show stopper; just a bit of an annoyance. $6.39  Find it here
Agent Nateur N°3 Deodorant
This deodorant was one of my February Favorites (Add link). Because it's a small deodorant, I used it up pretty quickly. I love the convenience of a roll on. This product is pricey but it's high quality and I'd buy it again, especially for travel. $11  Find it here
Favorites
Dr. Bronner's Rose Castile Bar Soap
I'm amazed by all Dr. Bronner products. They've been around forever and are still top notch. This soap is super creamy, long lasting and I'm just crazy about it. $4.69  Find it here
Meow Meow Tweet Deodorant in Lavender
When I saw this deodorant in a recent Petit Vour box, I actually squealed out loud in delight. I've heard so many great things about this deodorant, I was so excited to try it for myself. It's easy to apply (isn't too think or crumbly like other brands), it's super effective and it smells yummy! A real winner! $14  Find it here
Lily Lolo Lash Alert Pure Natural Vegan Mascara
This mascara was another item in a recent Petit Vour box (I really loving this service!). I liked the old formula but this one is even better!  I don't mind a little beeswax here and there but when a product is 100% vegan, it's a plus in my book. I love the brush, the formula, how thick and luxurious it makes my lashes. It's my new favorite. $19.50  Find it here
100% Pure Fruit Pigmented Satin Eye Shadow in St. John
I've been searching high and low for non toxic eye primers.  
Lily Lolo's eye primer
 has been my favorite so far but I don't like to wear it alone. I usually place a powder eye shadow this product for longevity but when I'm in a hurry, this eye shadow provides neutral opaque coverage that looks good on its own. It's creamy and super easy to apply. $17  Find it
here
W3ll People Realist 21 Mineral Setting Powder
I didn't think I could find a setting powder I liked better than
Lily Lolo's
but this one is right up there. I've been using this product nonstop since I got it. I'm becoming a huge W3ll People fan!  $24  Find it
here
Jane Iredale Circle Delete Concealer in Peach 
Finding a good peach under eye corrector hasn't been easy. This product has a peach/corrector side and a beige/concealer side. The peach shade is a nice corrector. The beige is a little light for me so I mix the two colors together for a concealer. This is a nice product overall. Jane Iredale's products are pricey and not easy to find marked down but I'm glad I bought this one. $30  Find it
here
What products did you like best in March?
-Barbara